Thank you for your interest in the private equity networking event organised by RisCura, dedicated to women professionals in the private equity sector.  
Our inaugural event which took place on the 31st of August 2023 proactively addressed the distinct challenges faced by women private equity managers in their fundraising journeys.  
Key insights from our event revealed: 
Engaging in discussions focused on mitigating limited access to professional networks. 
Diverse perspectives from both investees and investors, shaping a comprehensive view. 
Strategically effective methods to overcome hurdles in fundraising.
Our aim is to create a platform where women professionals in the private equity sector can connect and thrive.  
To stay informed about our upcoming events and to connect with like-minded professionals, please complete the registration form. 
 Our goal was to create a space where ideas can flourish, business opportunities are cultivated, and women and men forge strong connections with like-minded professionals. 
OUR SPEAKERS and panelists
Head of Alternative Investment Services
Leads RisCura's unlisted investment services across private equity, infrastructure, and private debt. With over 14 years of experience, she's a CA (SA) and IoDSA chartered director, committed to positive impact.
Pension Fund Trustee and HR Professional
A Pension Fund Trustee and HR Professional, transformed SA businesses, particularly in private equity. Former Chairman of Eskom Pension Fund, she's acclaimed for boosting women-owned Asset Management Companies.
An engineer by training and serves as the CEO of Fireball Capital, a participant in the RisCura MDP programme. This venture capital platform specialises in both primary fund investments and direct investments in early-stage South African tech businesses. Under Paula's leadership, Fireball invested in portfolio company, hearXGroup, which secured a spot on the TIME 100 Most Influential Companies of 2023 list alongside SpaceX, Nvidia, Stripe, Open AI (which developed ChatGPT) and Apple.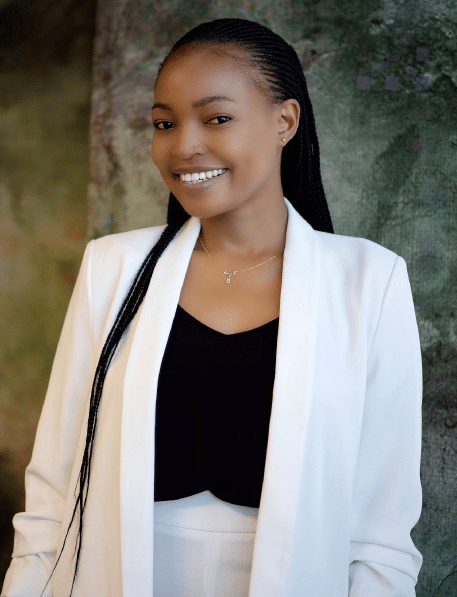 Associate Principal at Public Investment Corporation (PIC)
An Associate Principal at Public Investment Corporation ( PIC), focusing on direct private equity investments in mid and large enterprises across Africa. With over 12 years of experience in the field, Ramorwa's work emphasises transformation, sustainable development, and support for women-led initiatives. She also serves as a sessional lecturer at Wits University whilst pursuing a PhD in Finance.
Executive Head: Institutional Clients, Global Markets, Standard Bank Group
‌A catalyst for change as the Executive Sponsor of Non-Banking Financial Institutions Innovations at the Standard Bank Group. She spearheads the collaboration between the Standard Bank Group and MiDA Advisors, connecting US investors to impactful opportunities on the African continent, including the African Women Impact Fund ( AWIF) initiative. This and her part in advancing the UN Sustainable Development Goals through her work has earned her recognition as one of Africa's "100 Most Influential Africans of 2022" by African Business Magazine and one of the "10 Influential Black Corporate Women to Watch in 2023" by CIO Magazine.
Group CEO and Co-Founder of LightWare LiDAR
Group CEO and Co-Founder of LightWare LiDAR, with advanced degrees and a background as CFO and COO, has been pivotal in the company's growth and technological innovation since 2015. In 2020, under her leadership, LightWare raised capital from Sanari Capital, a private equity firm investing in growth companies emanating from Africa, mainly South Africa. Sanari's investment of $3.4 million has provided crucial support for LightWare's expansion and growth strategy, further solidifying the company's position in the industry.
Facilitator of our panel discussion: Senior Portfolio Analyst at RisCura
Tsholo brings a unique blend of expertise in unlisted investments, having gained experience throughout her career in the entire investment lifecycle. Her time in the investment industry has allowed her to understand and appreciate the specific challenges that women face in private equity, both in general and particularly when raising capital. Her work with managers has also provided her with insights into the broader private markets landscape. Before joining RisCura in 2022, Tsholo held roles at the Public Investment Corporation, Business Partners Limited, and the Old Mutual Masisizane Fund. With a passion for diversity and inclusion in the Private Markets space, Tsholo is a valuable contributor to discussions on gender-specific challenges in the industry.